If i told you i could fly, would you believe me? Of course not! What if I told you I had a picture of me flying? What if I told you that you can't see me do it with your own eyes, but I had a video of me flying around over the trees? Of course this goes against any common senses and everyday observations we've ever made, so it would be impossible to prove to any competent thinking adult that I could fly.
We've never seen this with our own eyes.
What if I told you that this image is admittedly no more real than this image?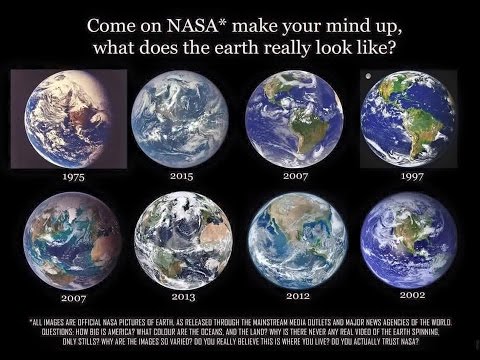 So, if you were to show me, using only our objective reality, how exactly you can conclude, as so many of us have, that the earth is a spinning ball, what would you do? We all know that water has always measured flat. We are told that the earth is mostly water. We see the flat horizon at the beach, and any surface moving at around 1,000 mph exhibits observable, equal and opposite reactions...
Once you eliminate the impossible, whatever remains, no matter how improbable, must be the truth. Sir Arthur Conan Doyle
Is the earth A spinning ball?




15 votes

Yes

73.33%

No

26.67%
Pseudoscience: noun; a collection of beliefs or practices mistakenly regarded as being based on
scientific method
.
Scientific method: noun; a method of procedure that has characterized natural science since the 17th century, consisting in
systematic observation, measurement
, and
experiment
, and the formulation,
testing
, and
modification
of hypotheses.
https://www.gofundme.com/mwmvf-is-the-earth-flat
The highest form of ignorance is when you reject something you don't know anything about.
Wayne Dyer