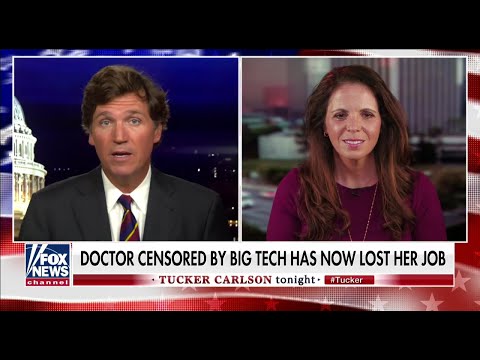 Again we see the authoritarian Left censoring any opinions or Scientific evidence from Doctors, if that evidence goes against their hate Trump narrative.
This is Big Brother at it's worst. Can you imagine big Tech companies censoring news stories that make Trump look good? All we see on the vast majority of TV news is new stories putting Trump in a bad light.
Most of our free press in now in the pockets of the Democrat Party. You should be outraged by this fact! It is so bad, that these TV news outlet are willing to lose the rating wars to Fox news, decade after decade, to do the bidding of the Left. The majoirty of Americans watch Fox news because they do not support the extreme Left.
What kind of person could vote for these Leftwing censors? I thought people on the Left believed in free speech and non censorship of diverse views? The hypocrisy and phoniness of those on the Left is clear to see.