Scientism's explanation:
The igneous material that forms the Tower is a phonolite porphyry intruded about 40.5 million years ago, a light to dark-gray or greenish-gray igneous rock with conspicuous crystals of white feldspar. As the magma cooled, hexagonal (and sometimes 4-, 5-, and 7-sided) columns formed.
Magma? Seriously? They must think we are fools to believe such horsesh!t. This beautiful structure was not formed from an old volcano.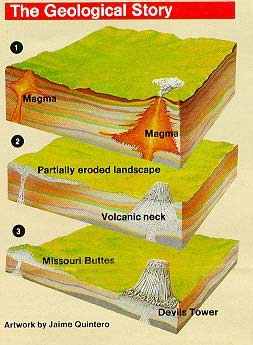 Anyone whose seen magma will be able to verify that magma doesn't cool in nearly perfectly straight hexagonal shoots like that. Let's just compare magma to devil's tower.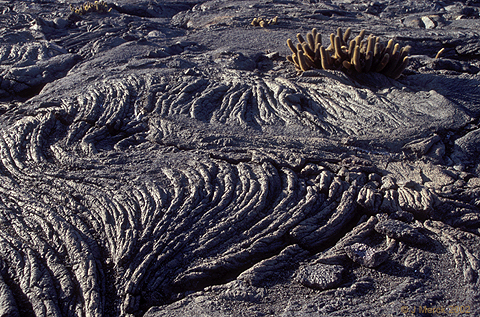 Are geologists smoking crack? Turning a blind eye? These hexagonal patterns have only been found with and by intelligent design.
More importantly, plants.
So let's now compare devils tower and other geological features to plants.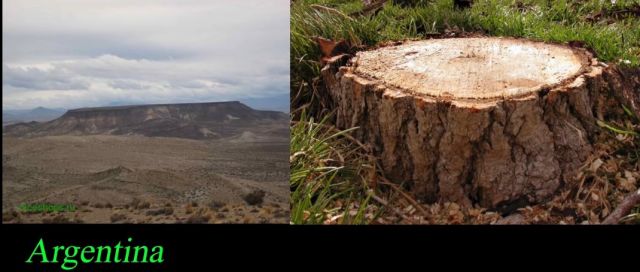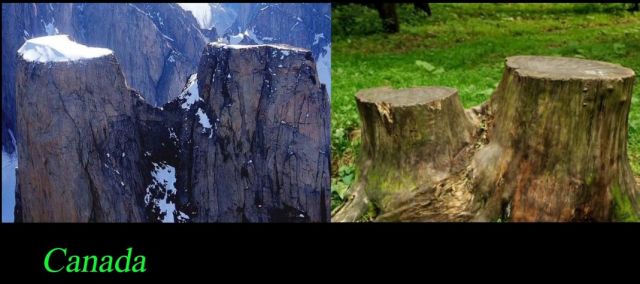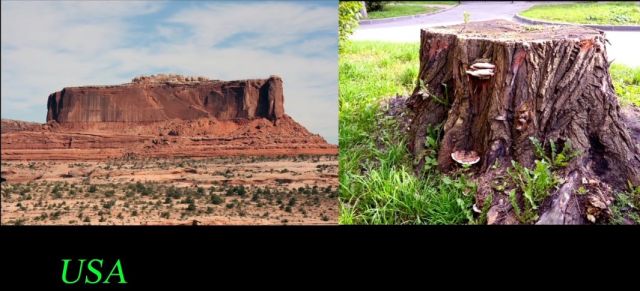 Is your mind opened? Take a look at these pictures from the petrified forest.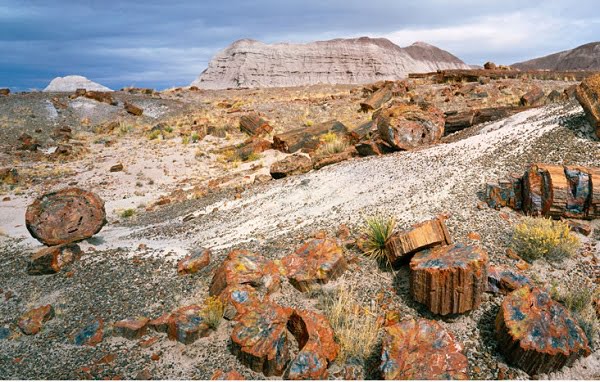 Scientisms claim: Petrified wood is a fossil. It forms when plant material is buried by sediment and protected from decay due to oxygen and organisms. Then, groundwater rich in dissolved solids flows through the sediment, replacing the original plant material with silica, calcite, pyrite, or another inorganic material such as opal.
So, according to science, these "trees"(probably branches from the tree in the background) fell, chopped themselves up...
Then were quickly buried somehow so that instead of ROTTING, like everything else we have ever observed does, were slowly replaced by gemstones in flowing water? I don't know about anyone else, but I can tell when my leg is getting pulled. I'm not making any claims here, just asking questions, but what if...
Source:
https://www.secretenergy.com/news/are-these-giant-prehistoric-trees/
Pseudoscience: noun; a collection of beliefs or practices mistakenly regarded as being based on
scientific method
.
Scientific method: noun; a method of procedure that has characterized natural science since the 17th century, consisting in
systematic observation, measurement
, and
experiment
, and the formulation,
testing
, and
modification
of hypotheses.
https://www.gofundme.com/mwmvf-is-the-earth-flat
The highest form of ignorance is when you reject something you don't know anything about.
Wayne Dyer