The Democratic Party was established in 1829 and can (But doesn't) boast the following achievements:
Defended Slavery
Started the Civil War
Opposed reconstruction
Reclaimed allocated lands for Slaves and returned them to the Slave owners
Created Black Codes
Imposed voting restrictions for Blacks in the form of literacy requirements and poll taxes
Responsible for the creation and use of the Klu Klux Klan
Imposed Segregation
Imposed Jim Crow laws
Perpetrated lynching
Opposed the 13th, 14th and 15th amendment
Fought against the Civil Rights Acts of 1950s and 1960s
The Republican Party wasn't established until 1854 and was created as an
anti-slavery Party
. They can (But generally don't) boast the following achievements:
Fought against Slavery
The Emancipation Proclamation
Fought for African American Freedom in the Civil War
Confiscated land from Slave owners and allocated it to freed Slaves
Established the Freedman's Bureau
Established 13th, 14th and 15th amendment for equality
Fought against Black Codes and Jim Crow laws
Fought the Klu Klux Klan under President Ulysses S. Grant
Put the first Black people into Government Office
Fought for the Civil Rights Acts of 1950s and 1960s
The above are matters of fact, here though lies the rub: Where did the ideology and philosophy of the Slavery party go? In today's Society...you'd be hard pressed to find someone who thinks it just disappeared. There's some debate as to the "Party switch" idea that I don't particularly subscribe to however, when it comes to determining where these nasty ideas are seated today in Politics...my money is on the Party responsible for helping minorities to fail.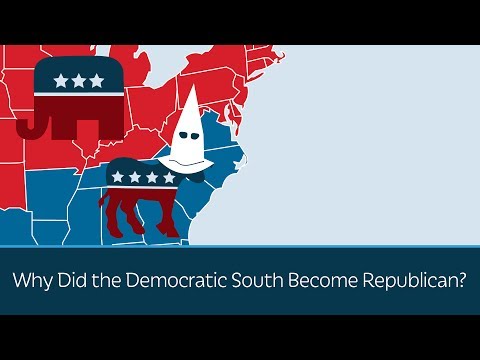 I'm interested in what the consensus is on these ideas.
"If there's no such thing as a stupid question then what kind of questions do stupid people ask"?

"There's going to be a special place in Hell for people who spread lies through the veil of logical fallacies disguised as rational argument".

"Oh, you don't like my sarcasm? Well I don't much appreciate your stupid".